Features
Photochromic Technology
Trillions of photochromic molecules in the lens change its structure as the reaction to the UV light. These molecules constantly and smoothly recalibrate to ensure an optimal amount of light reaches your eyes, whether you're in bright sunlight or under cloud cover.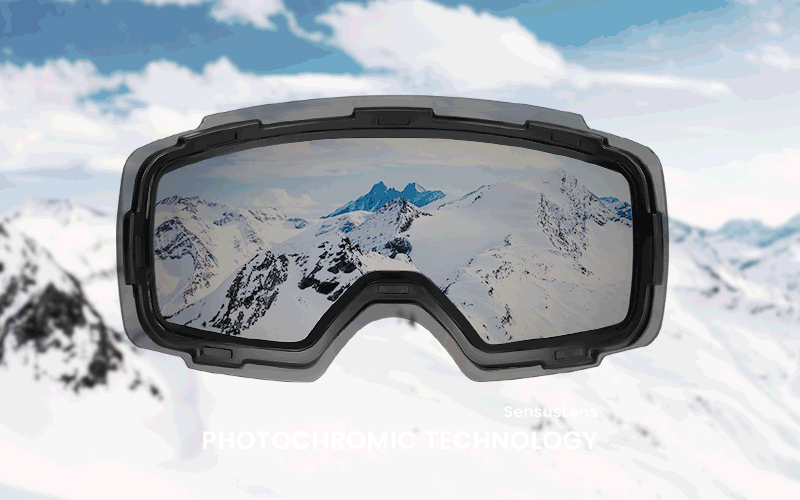 Interchangeable Lens System
Double lens with a convenientmagnet changing system. Swap for day/night & different weather conditions.
20+ available design of lenses
make your experience more unique.
Anti-Fog Coated
This 
anti-fog coated lens
that provides clear eyesight and a better experience.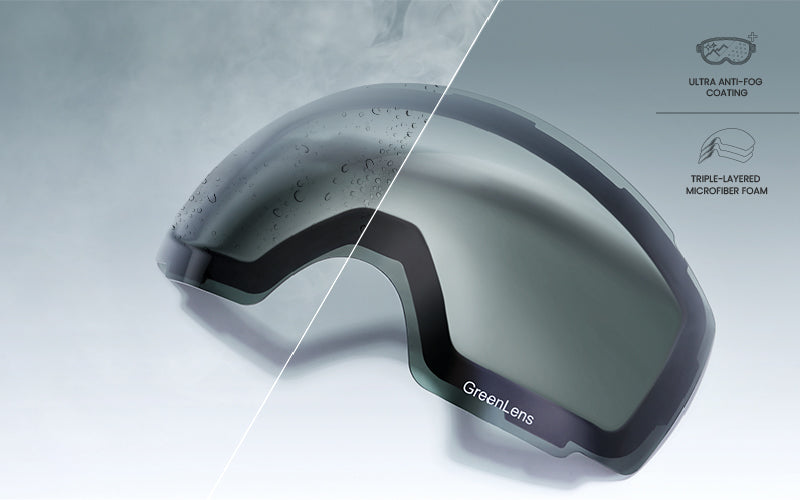 100% UV400 Protection
Less glares,
less UV, less tiredness
with this goggle's 100% UV400 protection. Various designs of lenses available make your experience more unique.
Specification
Lens Size
7.87inches (W) x 3.93 inches (H)
Lens Material
Injection Molded Polycarbonate + UV coating