Features
Color-Optimization Technology
Color-optimization technology dramatically improves colors brightness and contours on the slope in all light conditions. The Ultra Lens featured with this technology will help the skier and snowboarder detect the irregularities like bumps, hollows, and other potential dangers.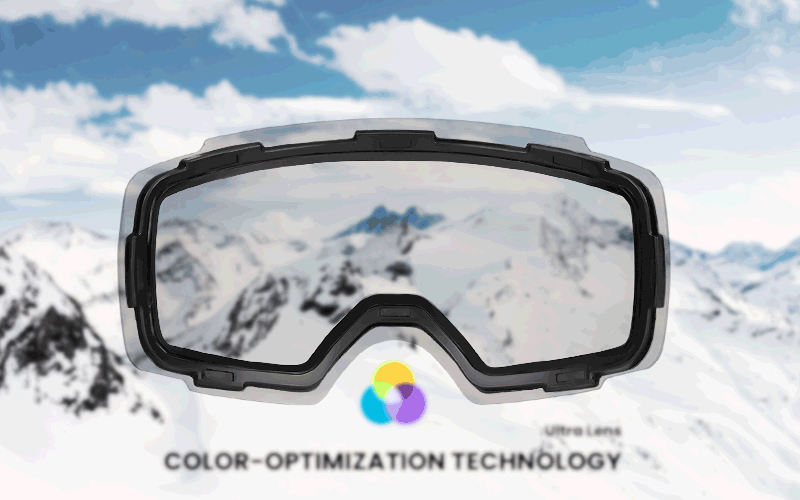 Super HD Technology
Super HD technology combines the superior clarity of our high definition lenses and color contrast enhancement feature. It provides skier/snowboarder with zero distortion and clearer optical performance. You can see everything crystal clean at high speed and from short to long distance.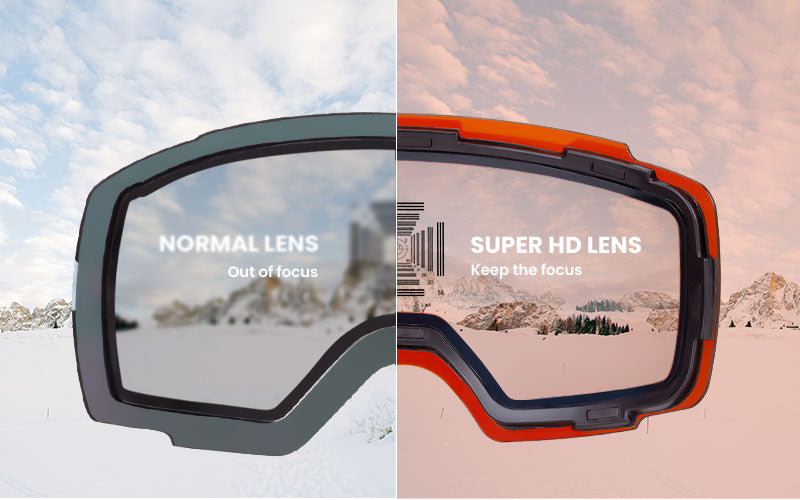 3x Super Anti-Fog Coating
3x Super Anti-Fog Coating
can bring you an advanced 3x fog-free performance.
Triple-layered microfiber foam
design can maximize the venting to ensure a fog-free experience.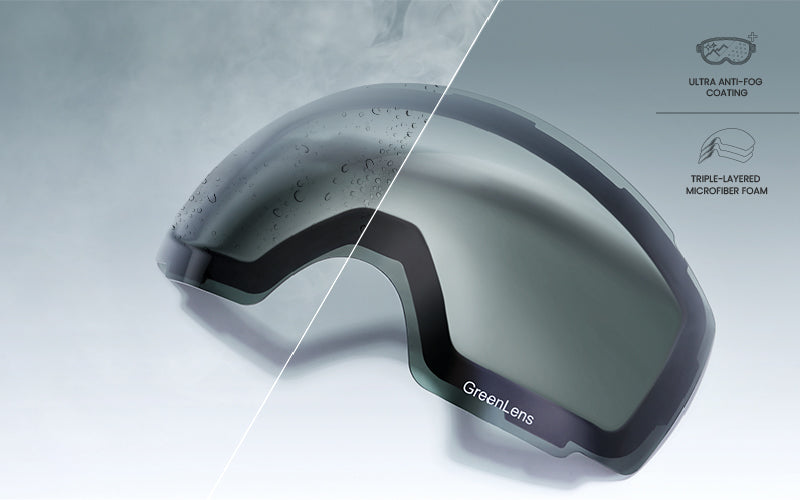 Interchangeable Lens System
Double lens with a convenient magnetic changing system. Swap for day/night & different weather conditions.
Various designs of lenses available
make your experience more unique.
100% UV400 Protection
Less glares,
less UV, less tiredness
with this goggle's 100% UV400 protection.
Specification
Lens Size
8.66 inches (W) x 3.93 inches (H)
Lens Material
Injection Molded Polycarbonate + UV coating