---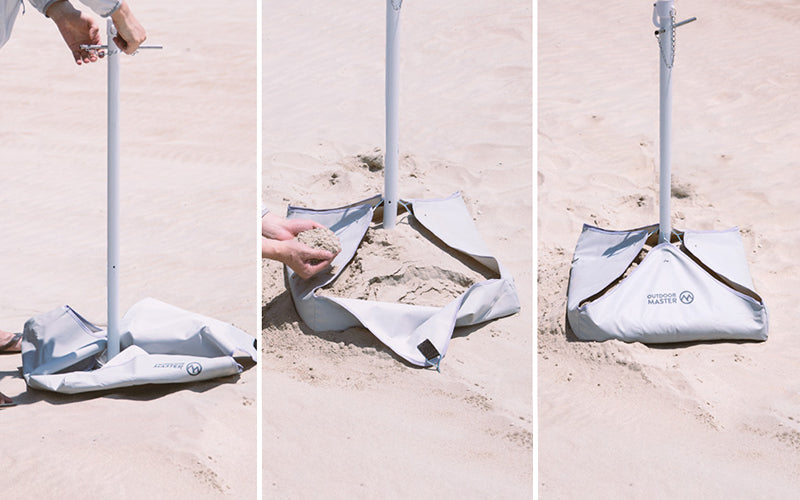 SANDBAG ANCHORS DESIGN
Ths SAND BAG can be filled up to 44lbs featured with top-notch grip functionality. Super easy to set up. No more worries and mess!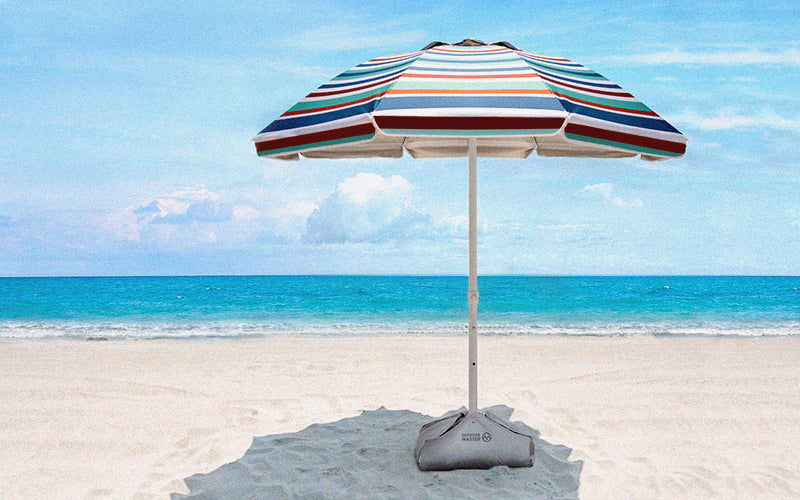 CAREFUL DESIGN
Two-way rotation tilt mechanism for easy adjustments. Durable & flexible fiber glass rib prevents breaking from strong winds.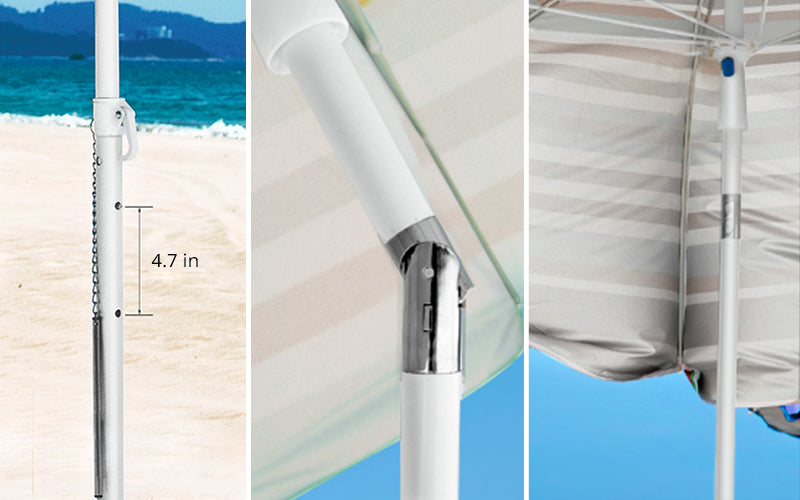 UPF50+ SUN PROTECTION
Advanced PU silvering coating for extra protection. Made from UPF 50+ material.
LIGHT & EASY TO CARRY
Only weighs 6.28 lbs. Comes with a bag to carry around easily.