FEATURES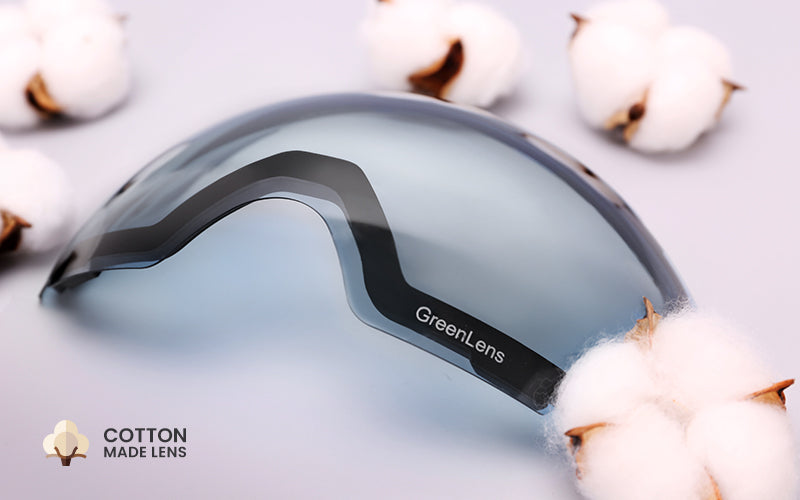 GreenLens-Cotton made lens
Sustainable Materials extracted from cotton makes the lens degradable and leave minimum impact on the environment.Each cotton-made lens has a GreenLens laser cut sign on the right corner of it. Innovative TAC Sustainable materials More than 95% of the TAC material is extracted from cotton, which is an alternative to the traditional PC material.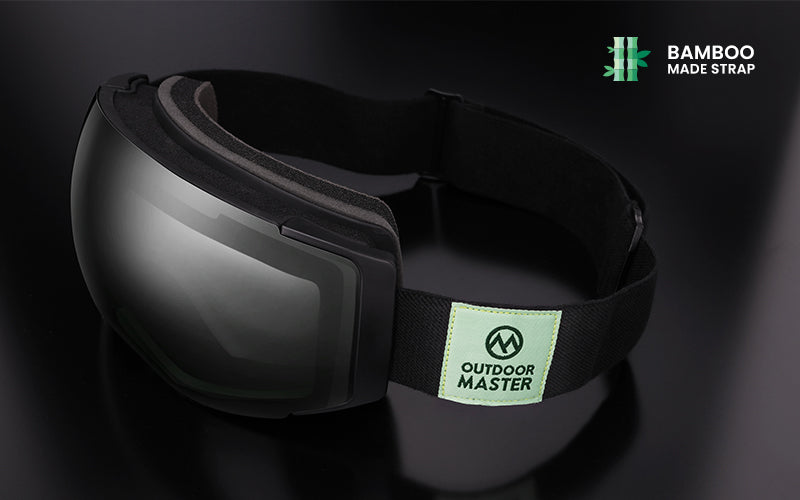 BambooStraps-Bamboo made strap
The sustainable classic design BambooStraps are made of bamboo extracts. The yarn is woven from bamboo fibers, and the anti-slip silicone is made of natural rubber.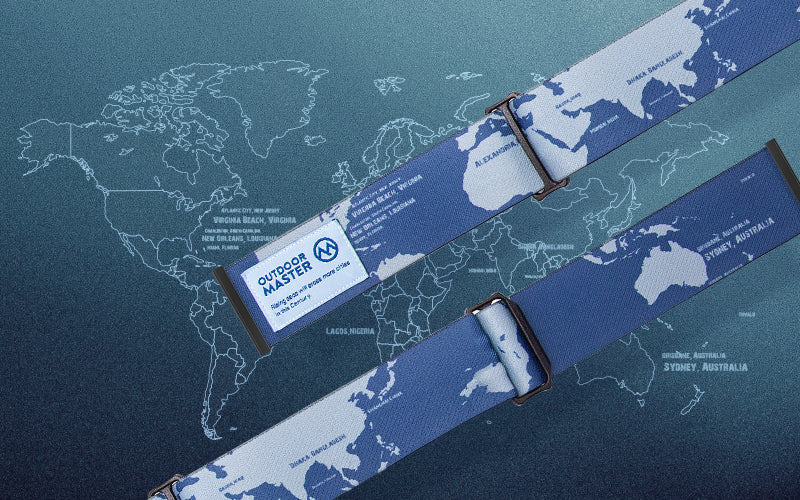 The Disappearing Places
The design of Disappearing Places Straps implies the places which may be drowned before the 21st century because of global warming. It's a continuing sustainable movement and will never end. We are still on our way to apply more sustainable materials on different categories of products and giving back to the nature.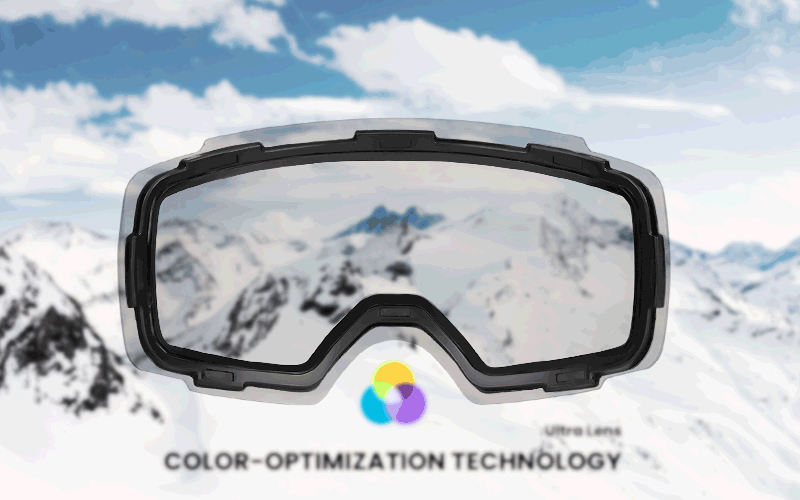 Color-optimization Technology
Color-optimization technology dramatically improves colors brightness and contours on the slope in all light conditions. The UltraLens featured with this technology will help the skier and snowboarder detect the irregularities like bumps,hollows and other potential dangers.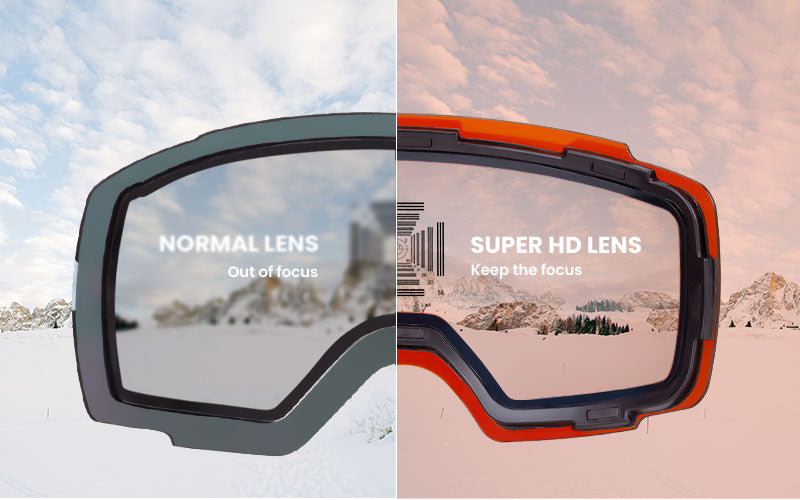 Super HD Technology
Super HD technology combines the superior clarity of our high definition lenses and color contrast enhancement feature. It provides skier/snowboarder with zero distortion and clearer optical performance. You can see everything crystal clean at high speed and from short to long distance.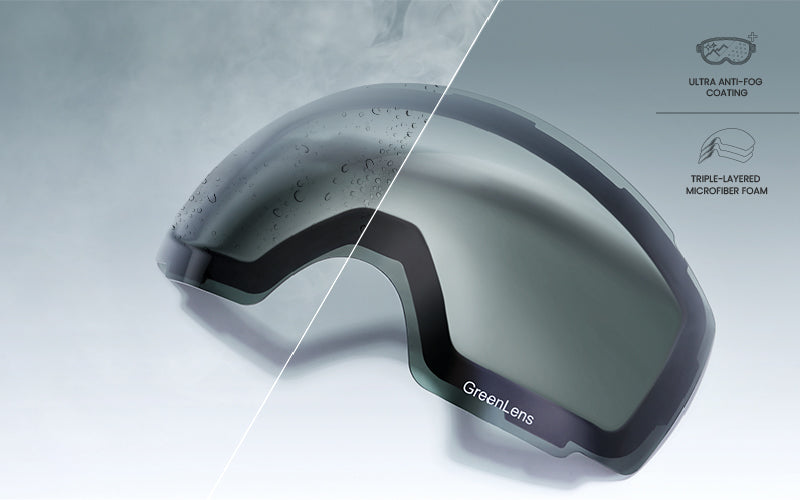 In-house designed ULTRA ANTI-FOG COATING
In-house Designed ULTRA ANTI-FOG COATING can bring you an advanced 3x fog-free performance. Triple-layered microfiber foam design can maximize the venting to ensure a fog-free experience.
MAGNETIC INTERCHANGEABLE LENS SYSTEM
With the use of the quick release magnetic frame design, you would be able to change out lenses effectively and efficiently at a fraction of the time of alternatively mounted options.
Choose among Pro series 30+ different lenses primarily aimed at offering exceptional clarity during different lighting changes. Swap for day/night & different weather conditions& eco-conscious mind.
MAXIMUM SAFETY
100% UV400 protection prevents harmful rays from coming into direct contact with your cornea. This has proven to provide athletes with a stress-free riding experience, by allowing them to focus more on the trail, than avoiding the sun!
Impact-Resistant Components, and Anti-Scratching Lenses, allow for a more flexible and useful set of goggles to deal with the unforgiving terrain.
EASY FIT & INTEGRATION
The adjustable straps contain anti-slip silicone and are designed to be compatible with most helmets on the market for maximum comfort.
Conscientiously designed with weight, aesthetics, as well as overall aerodynamics into consideration to offer the best ratio in performance to dollar goggles on the market.
Triple-layered microfiber foam design can maximize the venting to ensure a fog-free experience.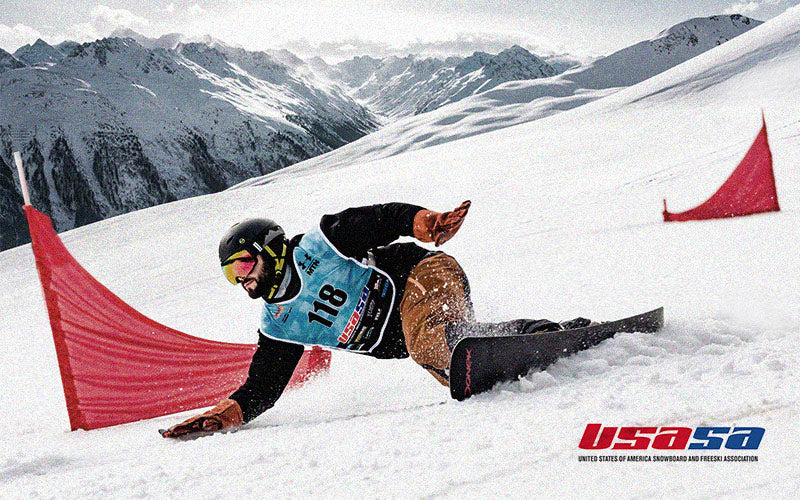 TOP PERFORMANCE
It's an honor that OutdoorMaster have been chosen to be sponsored supplier of USASA Master Championship for top-notch product quality and professional service.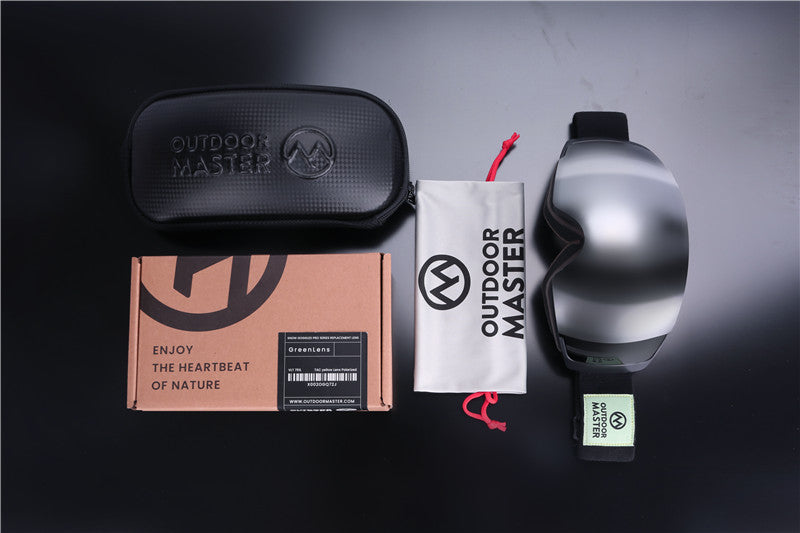 WHAT YOU GET
1 x OutdoorMaster Ski Goggles PRO PLUS.
1 x Protective Case.
1 x Carrying Pouch.
Our CUSTOMER-FAVORITE 1 YEAR WARRANTY and friendly customer service.
SPECIFICATIONS
Lens Size
8.27 inches (W) x 3.74 inches (H)
Lens Material
Injection Molded Polycarbonate + UV coating + TAC Sustainable materials
---
Customer Reviews