Flex Electric Skateboard
Flex Electric Skateboard
OutdoorMaster x Exway -Up to 25 Mph & 20 Miles Range
FEATURES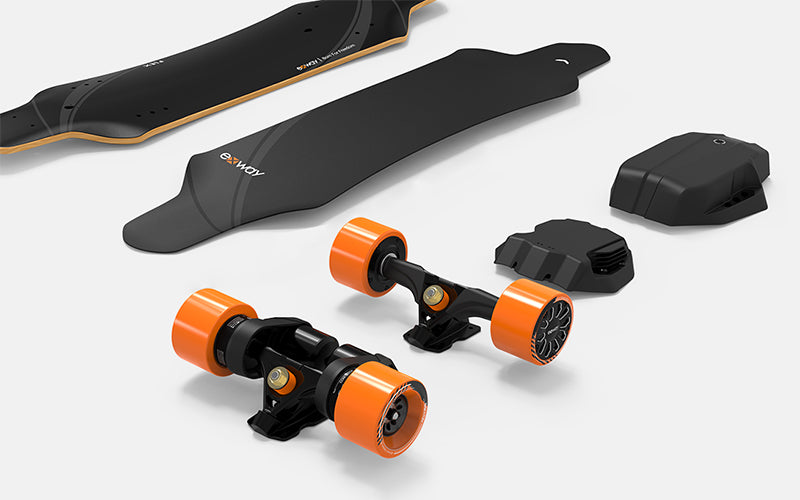 Higher Performance, Smoother Ride
Exway is proud to introduce the high-performance, feature-packed electric skateboard Exway FLEX at an even more affordable price.
• 25 Mph Top Speed
• 20 Miles Range
• 16.5 Lbs Weight
• 30% Hill Grade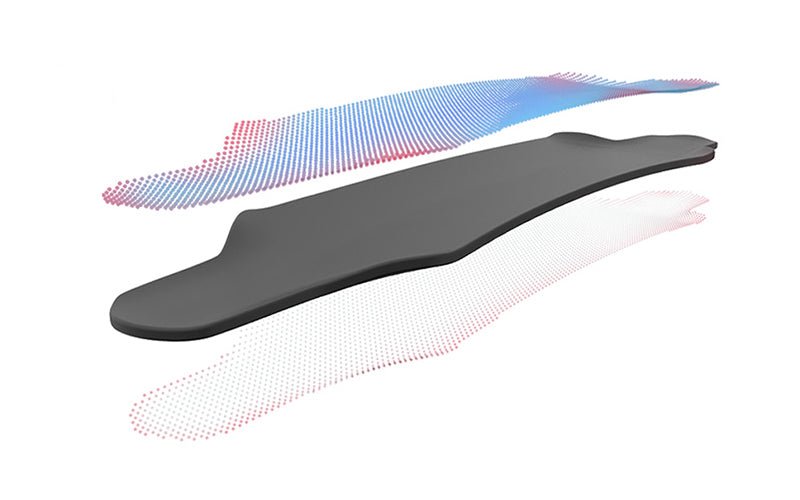 Super Flex Deck
• Highly advanced concave deck design
• Perfect balance of flexibility and stability
• Carbonized bamboo reinforced with fiber glass
• Symmetrical micro tail design
• Shock absorbing grip tape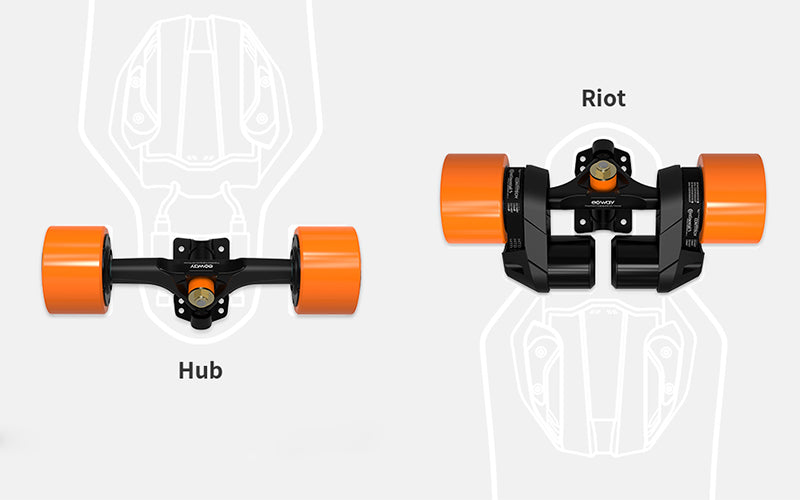 Swappable Drivetrain Options
• Swappable drive train: The Hub & The Riot
• 2 x 1500W Dual-Motor System
• 15mm width bells for higher durability and reliability
• Compatible with the widest selection of wheels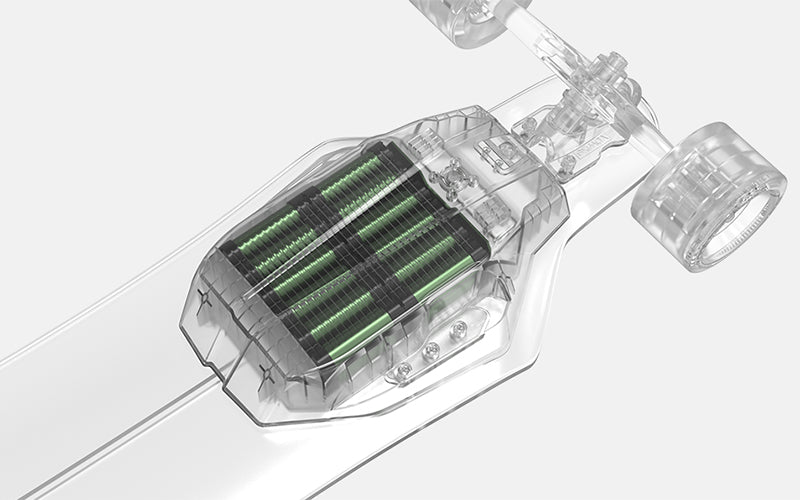 High-performance Battery
• Swappable Smart Battery Pack
• Smart BMS displays accurate, real-time battery information
• High capacity, 259Wh of usable power
• Quality SONY VTC6-18650 cells
• IP55 Waterproof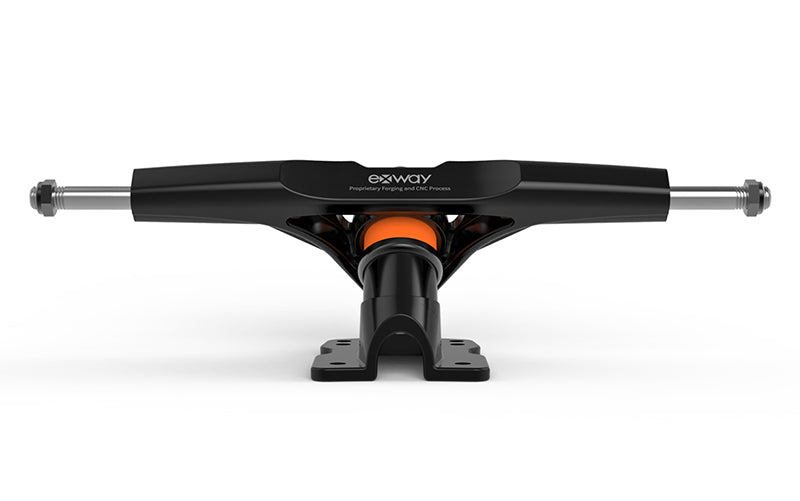 Exway Trist Truck
• Reinforced baseplate and high-strength hangers
• The hand-cast polyurethane Pivot Cup improves shock absorption, durability and noise reduction
• 8 inch Length / T6 Heat Treatment / 45° Baseplate Angles / 90A stock hardness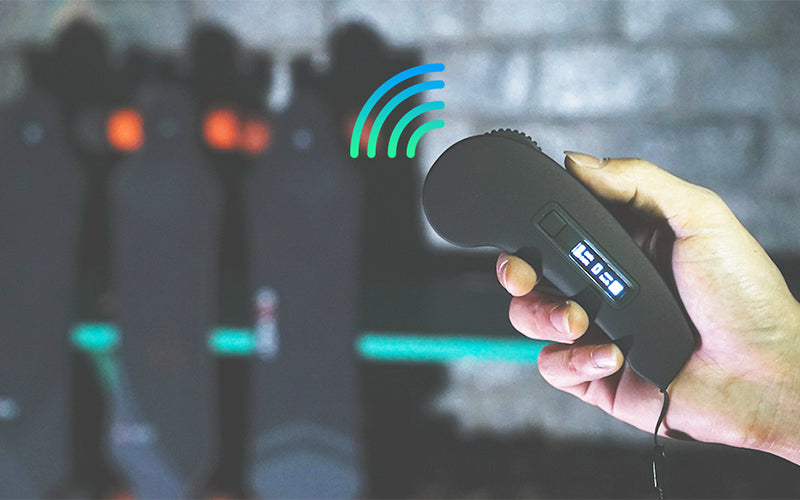 Industry Leading Remote Control
• Switch on / off your skateboard with one click on the controller
• Under hibernation mode the skateboard consumes only 3% of the battery power. Your board is always ready when you are.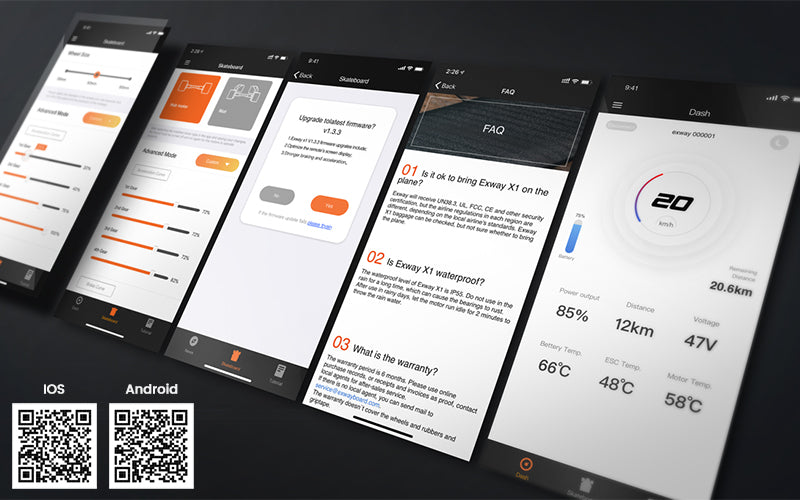 Exway App for the smart board
• 3 preset modes for different skill levels with further options to customize your acceleration and brake
• Turbo function: Enjoy hair-raising top-speeds of 25mph with turbo-mode activated
• Select your wheel size for a more accurate speed and distance calculation
• Customized standby time: the board switches off automatically after inactivity for a certain amount of time.
SPECIFICATIONS
Top Speed
25 mph / 40 kph
Range
Standard: 20 miles / 32 km
Turbo
Faster Acceleration & Same Top Speed Boost
Deck
Split Super Flex Deck
Truck
Exway Trist 45° 8 inch
Power System
Hub-V2 / Riot V2
Shipping Time
Brand Authorization