OutdoorMaster x Exway Wave Electric Skateboard - Up to 23 Mph & 15 Miles Range
FEATURES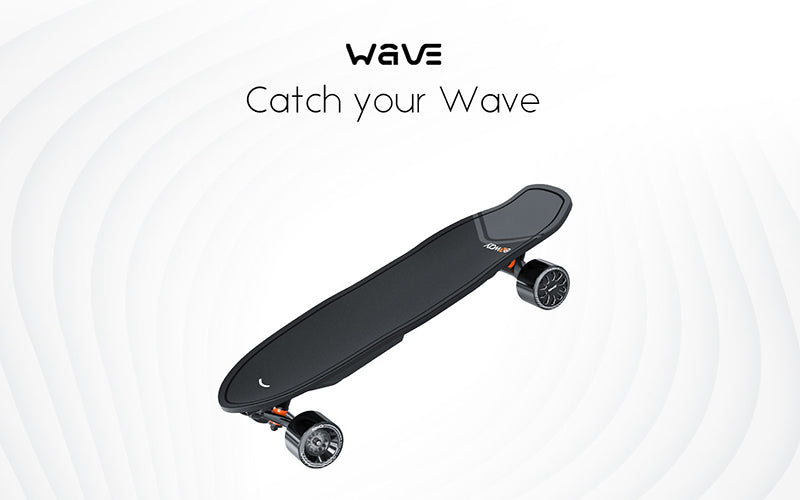 Everything you want for an E-board
Wave offers better control and portability. Together with the brand-new design and smart lighting function, this is an evolution for electric skateboards!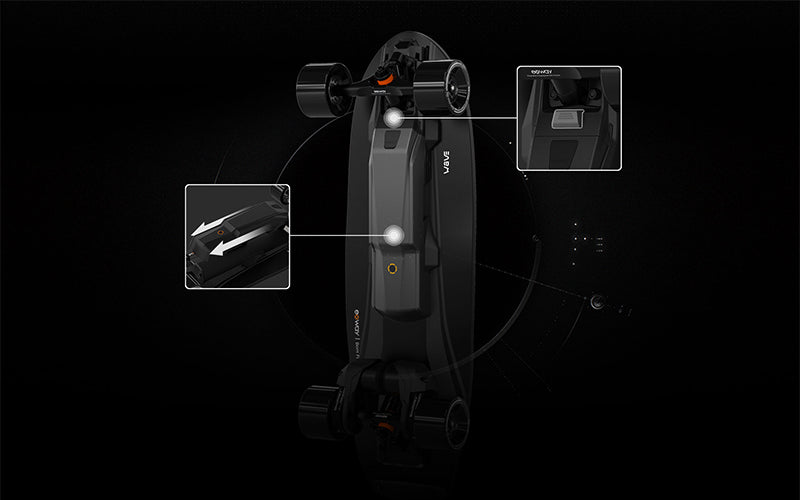 Fast Swap Smart Battery
• Change your battery in 10 seconds
• Standard 216Wh capacity with a range up to 24km
• The battery pack can be used as a power bank to charge mobile devices with a maximum output of 5V-2.1A
• The intelligent adaptive output current allows you to also charge your remote control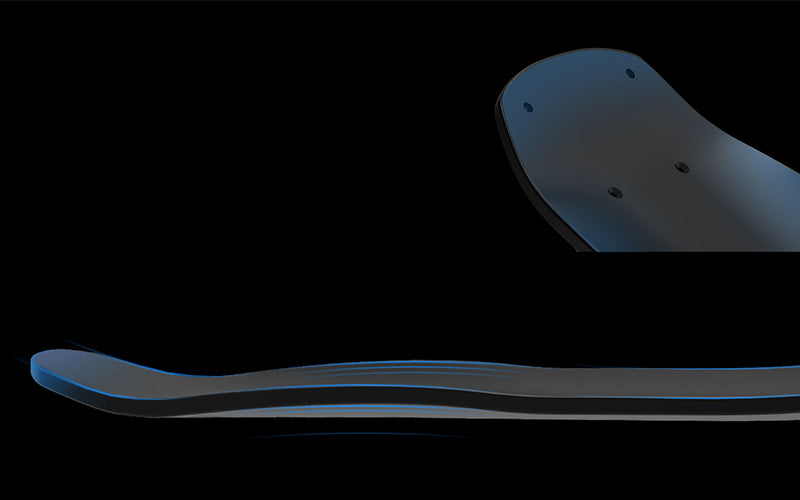 Innovative Deck Design
everyone loves concave on their decks. At Exway we go the extra mile.
• 8 – 16 mm concave depth locks the foot in better and enlarges the space between the deck and the wheels to avoid the wheel bite.
• The deep wrapping foot socket gives you a strong sense of security while the deck made of glass fiber and maple makes it extra solid.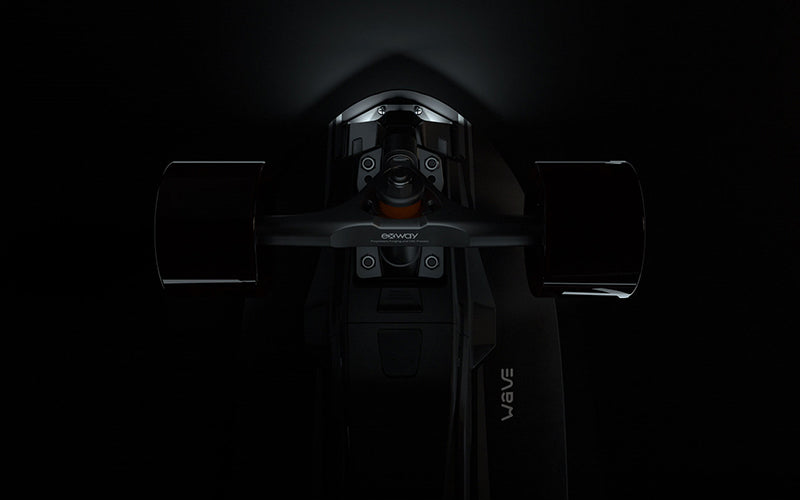 2.0 ESC Lighting System
• Innovative integration of ESC into the track base achieves an elegant and solid design.
• Optional integrated headlight is powered directly by Wave's battery and can be easily activated by the touch-button on the remote control.
• You can customize your RGB intelligent lighting system through the Exwap app
(The taillights are standard components of the Wave Skateboard and the headlights can be purchased separately)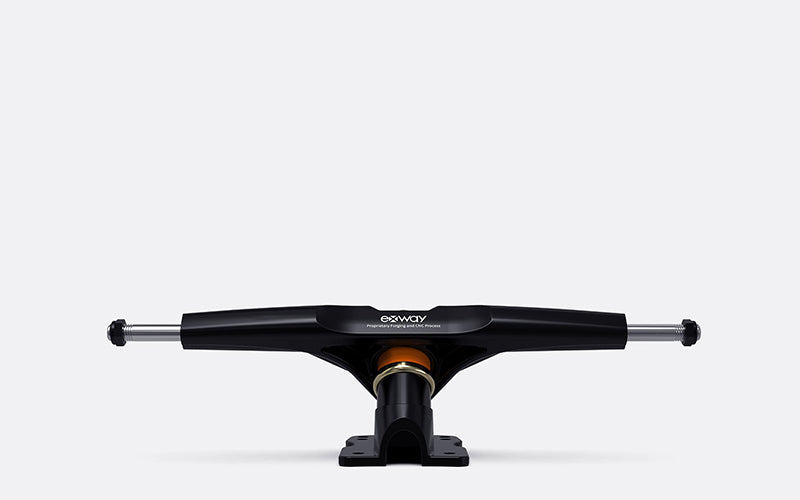 Exway Trist Truck
• Reinforced baseplate and high-strength hangers
• The hand-cast polyurethane Pivot Cup improves shock absorption, durability and noise reduction
• 8 inch Length / T6 Heat Treatment / 45° Baseplate Angles / 90A stock hardness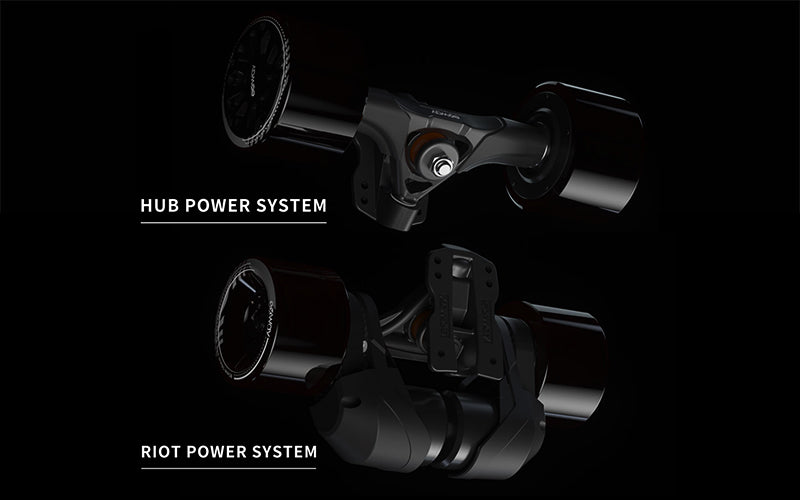 Swappable Drive Train
• A single FOC ESC is compatible with both the hub and belt drivetrains
• The hub-motor drivetrain is quieter while giving greater ground-clearance.
> The belt-drivetrain has more torque while the multiple pullies allow compatibility with most wheels. Your wheels, your choice.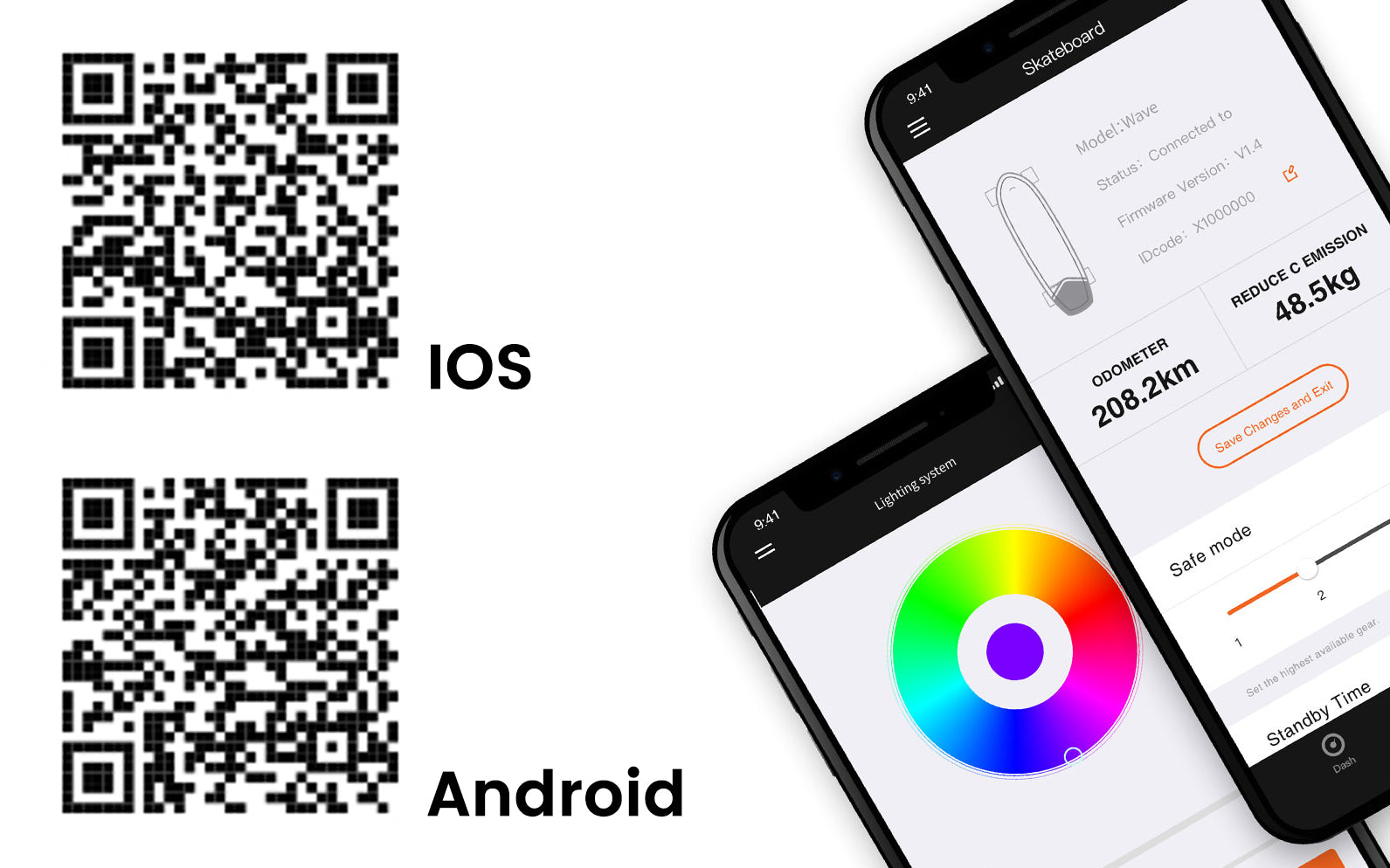 Exway App for the smart board
• 3 preset modes for different skill levels with further options to customize your acceleration and brake
• Turbo function. Enjoy hair-raising top-speeds of 25mph with turbo-mode activated
• Select your wheel size for a more accurate speed and distance calculation
• - Customized standby time: the board switches off automatically after inactivity for a certain amount of time.
SPECIFICATIONS
Top Speed
23 mph / 38 kph
Range
Standard: 15 miles / 24 km
Truck
Exway Trist 45° 7 inch
Power System
Riot 4.3nm x 2 / Hub 3.8nm x 2
Brand Authorization