Front Strap
The innovative, detachable flat bungee strap has much better elasticity and resilience than the normal, thinner threads.
Carry Handle
The carry handle of inflatable fishing paddle board is designed for the extra holding comfort but also a firm grip while carry your board with a foam core.
Traction Pad
Paddle with maximum comfort underfoot is vital! With our soft and mixed shape designed EVA pad, you'll get a non-abrasive, smooth and relaxing ride each time you paddle, whether on your knees or just relaxing on the fishing paddle board.
Safety Handle
The four grab handles on the both ends of the board allow beginners to mount the board more easily and safely.
D-Ring
There are in total 22 stainless steel D-Rings along the side of the fishing sup board for multiple purposes: kayak seat mounting, coil leash binding, etc.
Valve
Double secured inflating valve with spring control for higher safety performance, easy control of inflation, and one simple push for automatic deflation.
SCW TECHNOLOGY
Ultra strong lightweihgt contruction
Double-layer PVC
On the Pro models, Chasing Blue uses a prelaminated double-layer PVC material specifically manufactured for maximum airtightness, which it brings in an even lighter and more durable SUP board with superior strong wear-resistance and anti-deformation.
Woven Mesh Fabric
By fixing the drop stitches on the woven mesh fabric instead of on the PVC layer itself, we make our Chasing Blue SUP Board extra robust and durable.
Drop Stitch
Thousands of drop stitches were fixed in a continuous, evenly spaced thread, back and forth between the two pieces of woven fabric, locking the board together into an incredibly strong unit.
Enhanced Rail Tape
The paddleboard rails are the part that experience most collisions and we've made it extra tough to survive intensive or even abusive use.
Specification
Period of warranty
2 years
What's in the box
Wheeled Travel Backpack x 1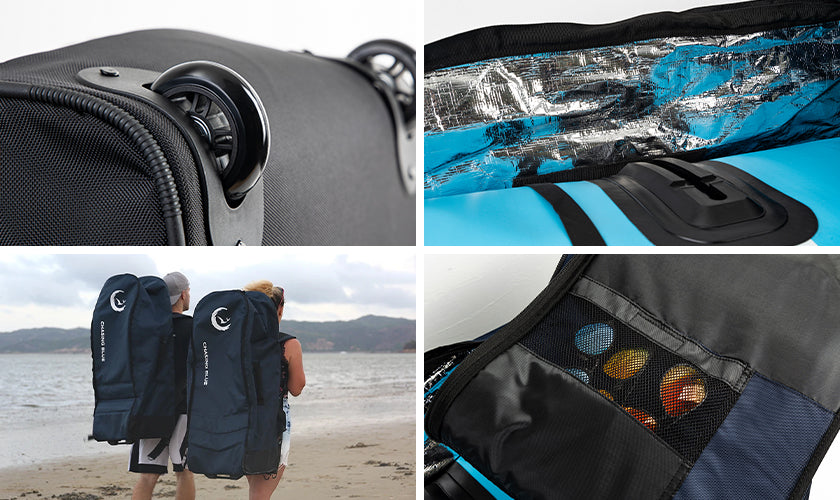 Wheeled Travel Backpack
Premium master bag made of heat-insulated materials with travel wheels, designed for effortless transportation. Super capacity to fit in all your iSUP gears, accessories, water, snacks, and so forth.
Floatable Stainless Steel Paddle x 1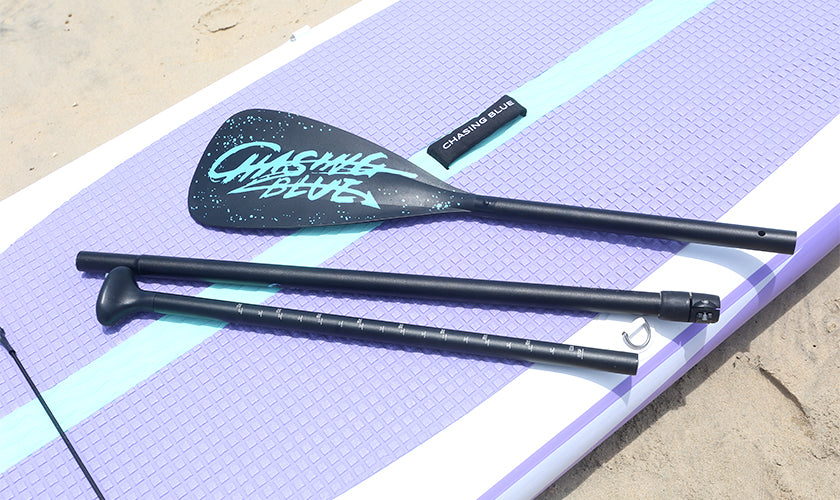 Ultra-light Floatable Paddle
The ultra light paddle weighing only 800g (28oz) is easy to carry, floatable (for minutes) and adjustable.
Action Camera Mount Set x 1
Action Camera Mount Set
Each package comes with 3 types of action mounts for multi-functional purpose. You can glue them any where you like on the board to set up your GoPros, camera sticks and other gears, get creative and have fun with them!
Double-Action Handpump x 1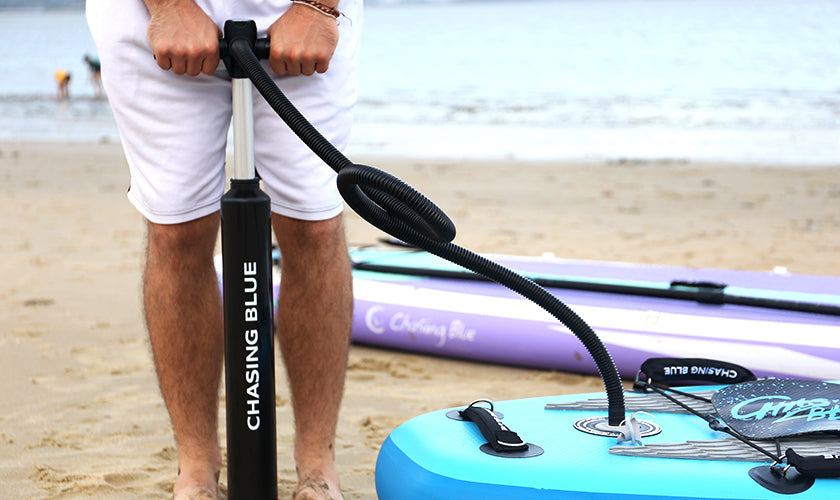 Double-Action Handpump
This double-action pump helps you to fill up your board easily! Start out your filling with high volume, low pressure mode. When the board takes shape, change into the high pressure mode.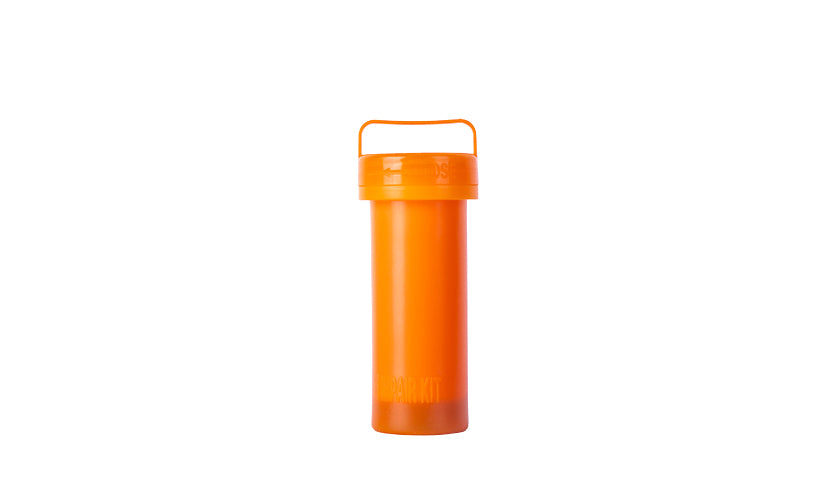 Repair Kit
The ultra light paddle weighing only 800g (28oz) is easy to carry, floatable (for minutes) and adjustable.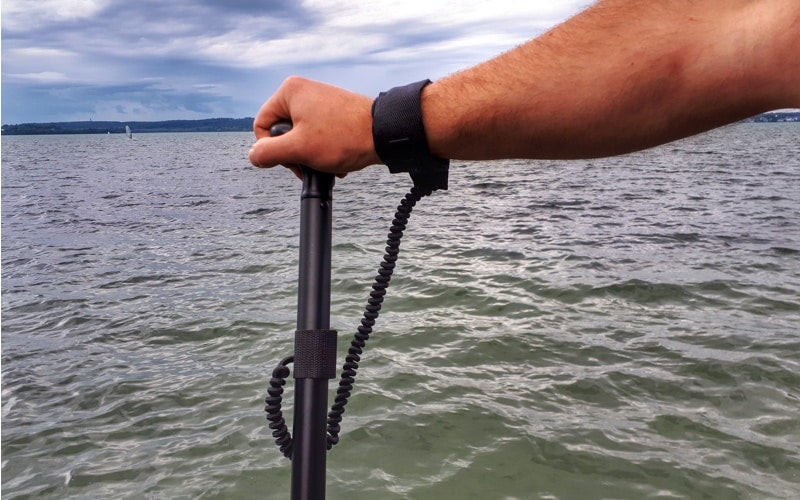 Paddle Leash
Connect your paddle to your hand wrist so you'll not lose it to the waves!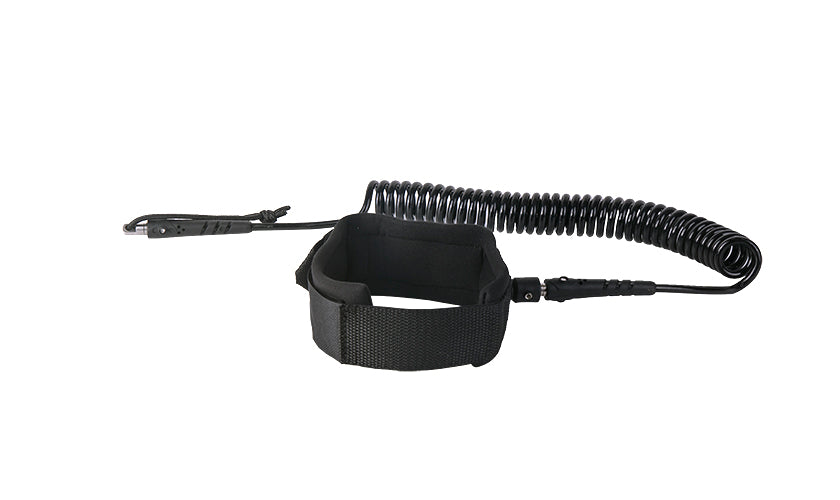 Safety Coil Leash
A must for stand up paddling! When the wave is too heavy, it might be impossible to retrieve your board simply by swimming. Connect yourself always to your board for satefy!
Detachabale Touring Fin x 1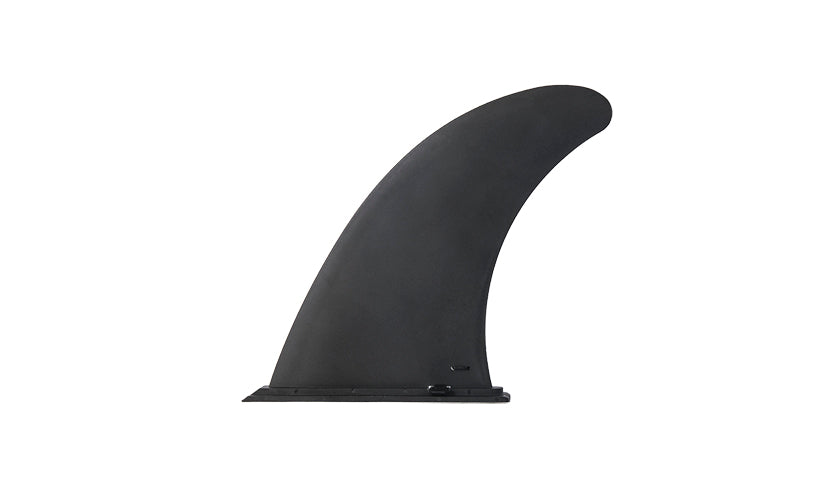 Detachabale Touring Fin
Originally designed for surfing, the 3-fin setup adds thrust to move faster through waves and better navigation on flat water. The removable center box fin makes it easy for transport and storage.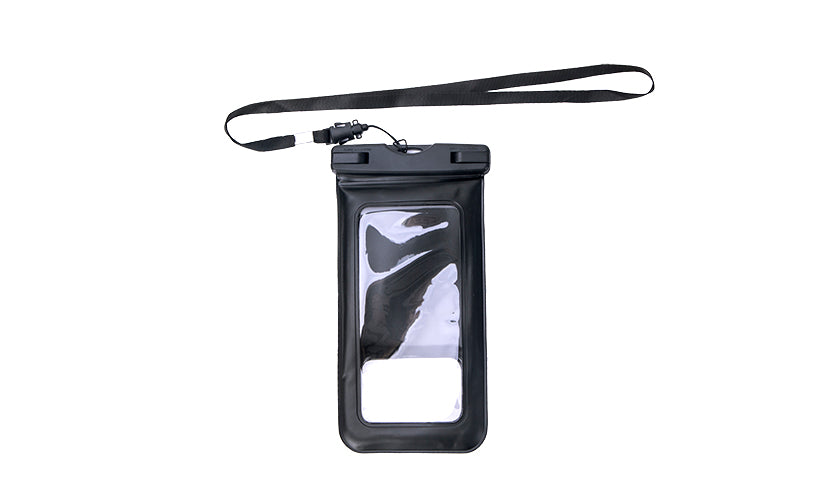 Waterproof Phone Bag
What is an awesome SUP trip without pictures, but it would be such a bummer if you dropped your phone into water! With our floatable, waterproof phone bag, you've got nothing to worry!